Rainbows
Rainbows
Rainbows are Girlguiding UK's youngest members. They have weekly meetings where they get to play games, sing, cook, make things and have story time. They also do outside activities when the weather permits and go on activity trips suitable for their age group. They are identified by brightly coloured tabards with a rainbow logo on the front. 5 - 7 year olds.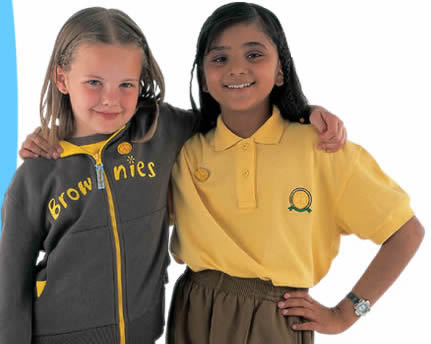 Brownies
Brownies are the most popular section with over 300,000 girls attending every week. Brownies are currently travelling through a very exciting phase in their history. They have recently had a new programme to follow, called the Brownie Adventure, and the girls have new, fun, versatile and fashionable wear, designed by Ally Capellino. Brownies also get to go on Pack Holidays, which can be camping or in youth hostels, and pursue a number of outdoor activities with their units when the weather is suitable. 7 - 10 year olds.
Guides
Guides
Guides have gone through a number of changes since they were founded by Lord Baden-Powell in 1910. Over the years, the units have always been very forward thinking and have followed contemporary activities for their age group, and today's Guides are no exception.
The current Guide programme is full of fun, exciting and educational activities. From construction to chocolate, football to photography there are a variety of topics for the girls to learn. Their programme includes the traditional badges and the new Go For It! Challenges. Today's Guides also have the opportunity to go away on camps both within the UK, and international trips, and they also get to see the latest pop acts at the exclusive to Guides annual 'Big Gig' concert.10 - 14 year olds.